The festival was called 'At the Circus' and we were booked to perform two sets plus a mini workshop.

We planned on filling the sets with duo performances from Joyce and Yennie, a solo performance from me and two of our oriental repertoire pieces with the three of us.
What really happened is that we showed up at four 'o clock and they cancelled our first set. Laudie was livid on account of the amount of preparation going into our sets. We decied to skip one and instead do our oriental set plus the workshop at 4.45.
For the record, this was a paid performance and we billed the event for the amount we agreed upon for two sets. We'll see how this ends.
It was rainy and cold (ah, Dutch summer!) and we opted for wearing our black and silver outfits. Since I had outgrown mine, I wore my silver skirt with a single layer black chiffon circle skirt. Laudie had a stretchy black top with black sequins on the front that matched, and three hipscarves with holographic silver sequins.
We looked good together, oriental but suited to the chilly air and looming rainclouds. We all brought our blinged out coer-ups and wrapped our silk veils around our neck for extra warmth. We looked rather stylish, if I may say so.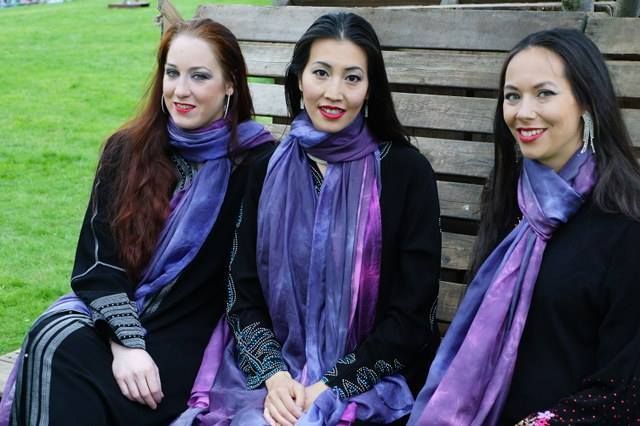 ( moar pictures behind the cut )